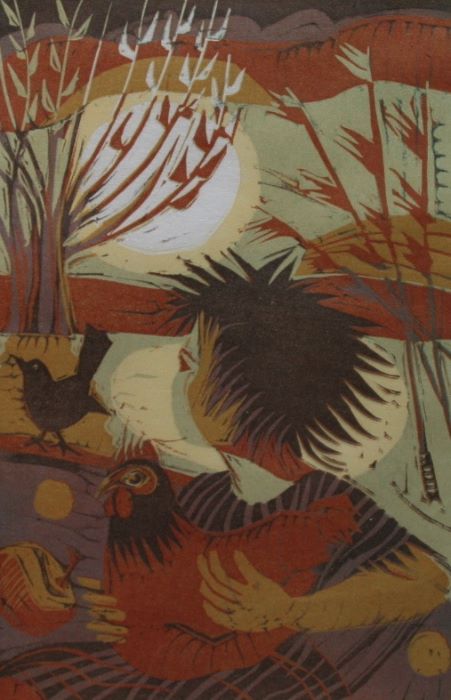 Night Voyage

Reduction linocut print in six colours
Image size: 100mm x 155mm

Size of mounted print: 230mm x 290mm
Inks: Caligo washable oil-based inks
Edition of 8 printed on Japanese hand made laid paper

The print is sold mounted and backed in Antique White acid free mount board ready for framing.

This is a small print that develops some of the same ideas as 'Hafren's Ark'.
Ref: IMG_9475.